"Have you ever had a Brazilian wax?" my friend asked from behind her mimosa. "I'm thinking about getting one." 
My eyes widened. We both started looking a little pink in the cheeks, and I doubt it was the alcohol affecting us. We giggled it off.
I had never had any waxing done, and to be honest, I was a little afraid to. But her question got me thinking, would I? Should I? According to the Simmons National Consumer Survey, 6.39 million Americans used waxing four or more times last year. That's a lot of people going under the strip! And they went back to do it again?! And then I remember the common exclamation from the Summer of 2021, "Vaxxed, waxed, and ready to mingle!" There must be something to going bare down there that I am missing out on. But I still had so many questions, so naturally, I turned to google.
Why Wax When You Can Just Shave?
That was my first question. It seemed to me like shaving was the most convenient way to remove hair daily. BUT shaving only lasts a couple of days. Waxing can last 3-4 WEEKS! Think of the time I could save if I took that frequent routine out of my life. Waxing is more low maintenance than shaving.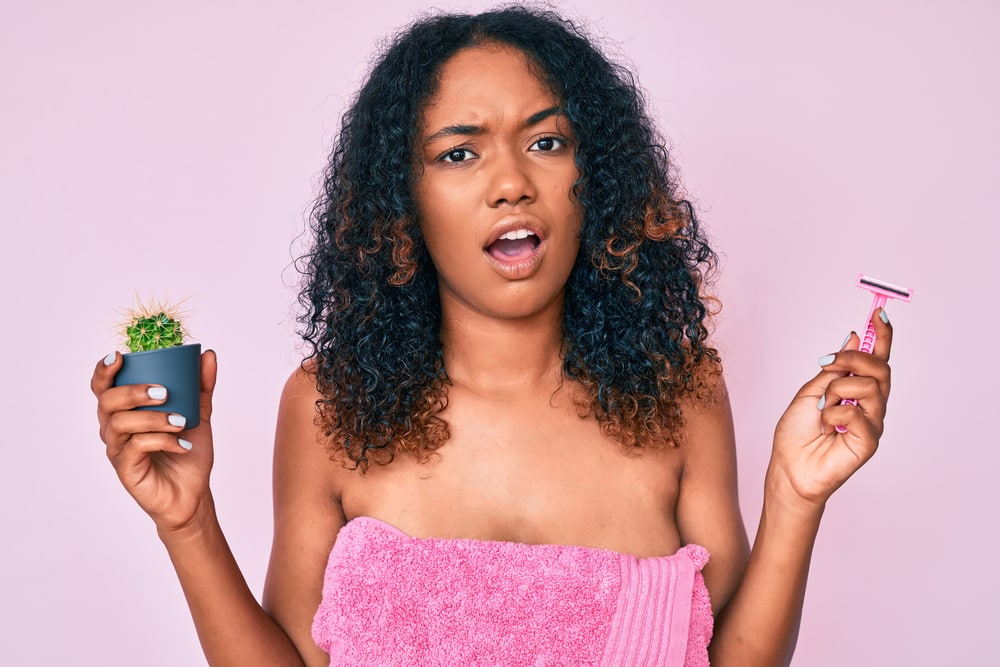 The hair grows back thinner and finer, and eventually, the treatments last even longer. This is because it is pulled out by the root instead of just bluntly cut by a razor. Think, less prickly stubble!
It's not that costly. I was actually surprised at how much less waxing costs than I had expected. It's comparable to all those fancy razors and lux shaving creams I buy.
It's not that painful. Of course, this changes from person to person because everybody tolerates pain differently. But it's not the torture the media makes it out to be. You can even take Advil before waxing to help reduce pain and inflammation. 
Where is the Best Brazilian Wax in Austin?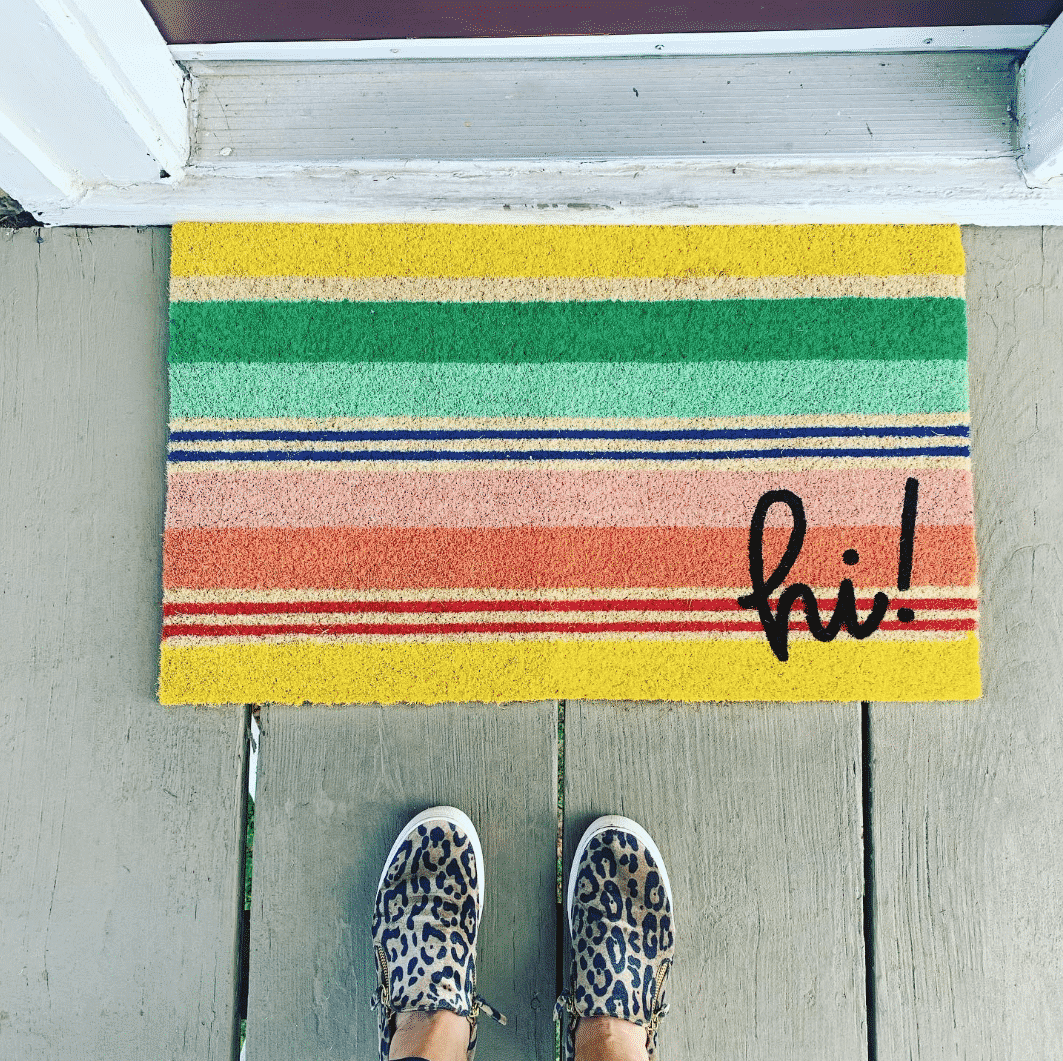 The case for waxing seemed pretty compelling, so I felt brave enough to take the next step- figuring out where to go. I googled "best Brazilian wax in Austin" and scanned the links on the first page. One name stood out because a friend had mentioned it before – Blush Waxing & Skincare by Angie Chase. 
Her website has a lot of helpful information, and she has loads of amazing Yelp reviews. And since I was thinking about trusting her with my tushy, I also stalked her Instagram, which is a fantastic blend of professional and personable. I got a good vibe from all of this and decided to go with it.
Setting My Wax Appointment
Booking my first wax session on the Blush Waxing & Skincare website was a breeze. I did it late at night after falling down the internet rabbit hole of waxing facts, tips, and reviews. Even with glossy eyes, finding my way through the Blush pages was easy and fast. I picked my date and time slot, entered my personal info, and it was confirmed. In addition to having an easy-to-find page of great preparation tips, Angie also goes at length to make sure her clients know how to find her studio and where to park so we won't get towed, which I really appreciate. 
She also gives her cell phone number and encourages clients to text her if we have any additional questions. I did, of course, and she responded quickly. I asked how long the session should take. 30 minutes. Ok, 30 minutes is not long at all. I can do this!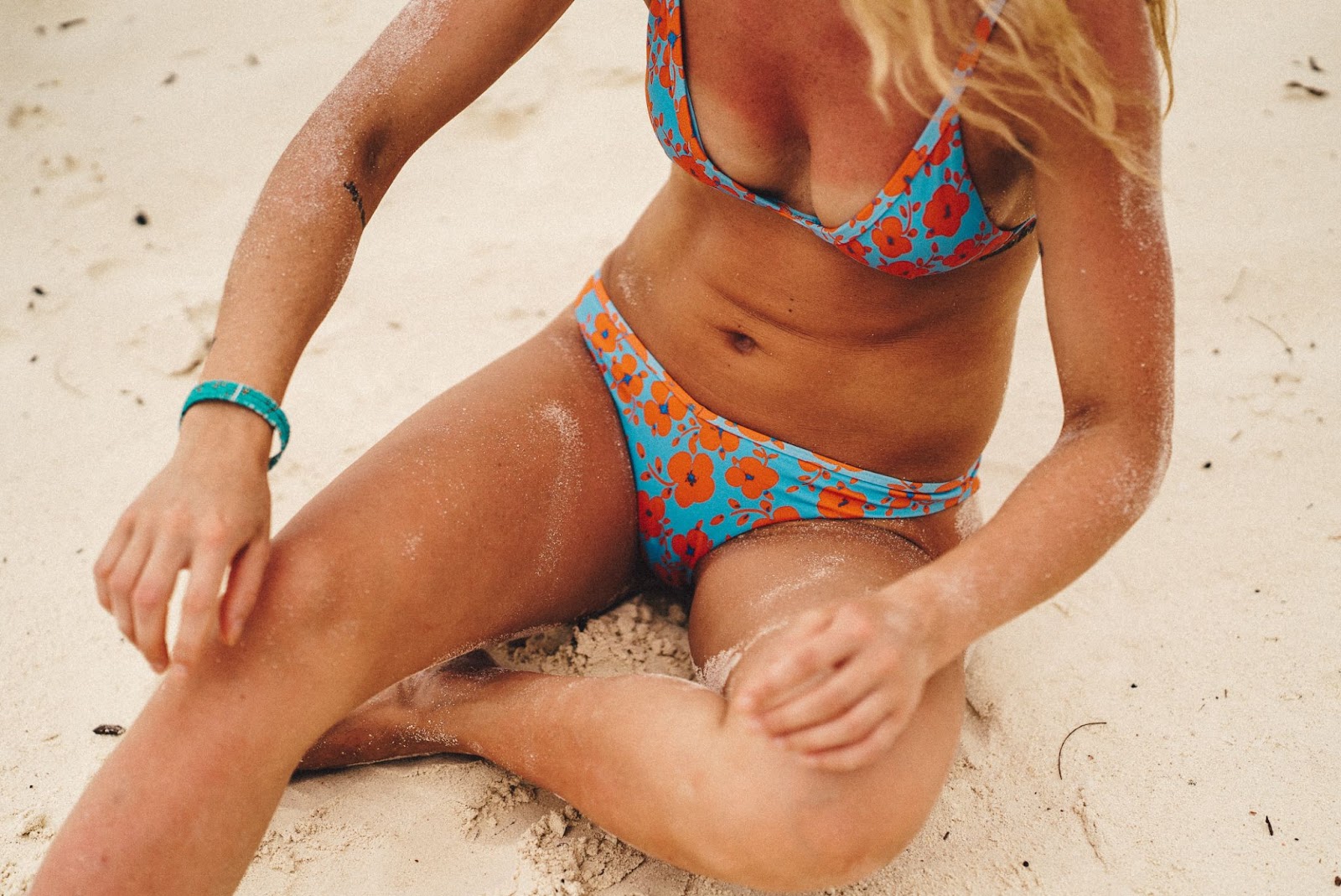 After a week of surprisingly minimal nail-biting, it was time to go to my appointment. Thanks to Angie's directions, I found the Blush Waxing studio easily. I entered the security code I was given to enter- a great safety feature that made me feel extra comfortable! When I came into the serene waiting room, there were no other clients. Angie was ready for me and greeted me warmly. She took me into a room that was decorated in a calming fashion and had a draped and cozy waxing table. She explained the process and left the room for me to undress from the waist down and get under the draping on the table. Angie knocked on the door to make sure I was ready for her to come back in.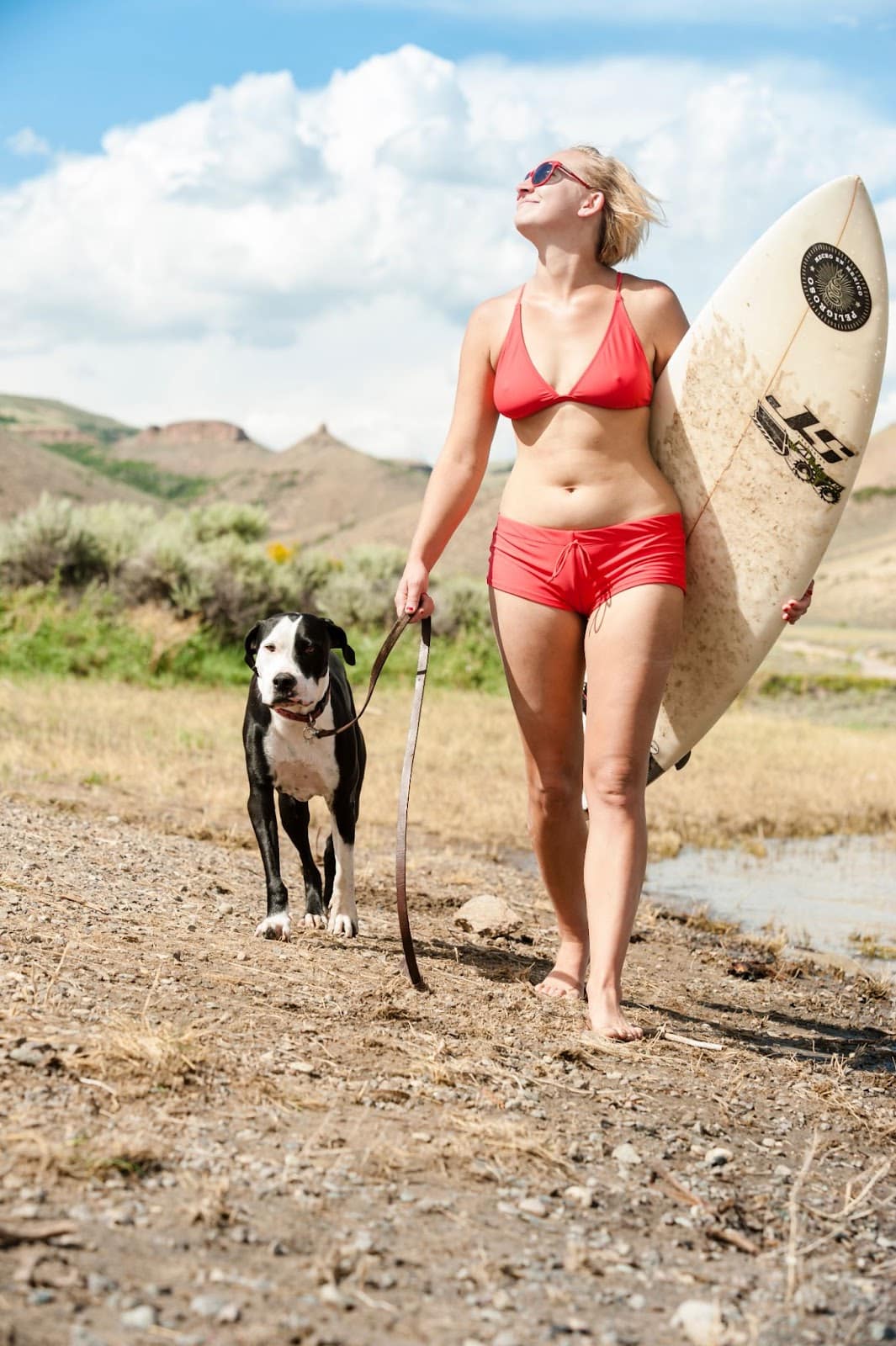 I'm sure Angie could hear my heart pounding out of my ears. I was terrified. Before she started applying the wax, she said, "I understand how scary this can be, but I'll take care of you." I thought that was so sweet of her to reassure me. She allowed me a moment to breathe before we got started.
Angie proved to be a master of distraction and an expert in her craft. She started talking like we already knew each other. We chatted about our dogs (PULL), dating (TUG), the latest movies we watched (YANK), and she cleared the way around my precious lady bits. Before I knew it, it was done.
Apparently, speed is part of a good waxing technique. The faster the wax strips are pulled up, the easier the hair comes out, and the less pain is caused. There is a sting, but then pressure is applied, and the pain calms down quickly.
Afterward, Angie applied aloe vera and a cortisone cream to soothe the area, and she gave me a few helpful instructions for the next day or two- no tight clothes, no exercising, and no date night. Basically, no friction or extra sweating to irritate the sensitive area!
How Was My First Brazilian Waxing Experience?
I had definitely worked up in my mind much more of a horror story around waxing than what was the reality. The pain was not nearly as bad as I expected. And the overall experience was easy, comfortable, and just felt… normal. It's easy to see why Angie Chase gets such glowing reviews. People trust her not just for her impeccable waxing skills but because she naturally puts everyone at ease. I'm booking my next Brazilian wax session with her once I see when my hair is long enough to be waxed again, which should be about 4-5 weeks later.
Of course, I had to meet up with the friend who prompted this journey of smooth self-discovery and compare our experiences.The most important question of the day was, "Did you choose to take it all off, or did you keep a strip on top?" We gave each other knowing smiles over our cocktails. 
Angie Chase prides herself in providing a caring and professional approach to hair removal and skincare. She opened Blush Waxing & Skincare in 2006 and has been voted the number one spa for body waxing in Austin Monthly's Best of Beauty Issue twice! Brazilian and bikini waxing are Angie's specialties. She also offers half leg, half arm, lip, and chin waxing, brow and lash tinting, and several rejuvenating facial treatments. Meet her today, learn more on her blog, and get ready to get smooth with expert waxing in Austin, Texas.